Careers

VWEX: Work on a Sustainable Design Project with Morgan Sindall Construction
---

Want to continue learning and growing but not sure if university is right for you? A Willis Towers Watson apprenticeship could be just what you're looking for.
From day one, you'll have a real job with a competitive salary. You'll also get all the opportunities you need to build a successful career, whether you're studying towards professional qualifications, enjoying support from mentors and buddies or gaining first-hand experience in one of our business teams.
Our current opportunities
Actuarial Analyst Apprenticeship Programme, Reigate
Pensions Administration Apprenticeship Programme, Redhill
Insurance Apprenticeship Programme, Ipswich
Ready to start building your skills and experience? Find out just how far you'll go at Willis Towers Watson, apply for an apprenticeship today.
---

---

A Level Girls Insight Programme – 21 February 2020 (register by 26 January 2020)
This is the 20th anniversary of our one day insight in our London office for female sixth form students
It will introduce students to the financial services industry through overviews, interactive sessions and networking opportunities
Students should register online at www.gs.com/careers/events with their CV and 100 words covering why they would like to attend
All travel expenses will be reimbursed
Engineering Degree Apprenticeship Programme (apply by 9 February 2020)
This is a four-year programme run in conjunction with Queen Mary University of London, apprentices will spend three days a week working as a software engineer at Goldman Sachs and two days a week studying for a BSc in Digital and Technology Solutions
Entry requirements for the programme are BBB at A Level (or equivalent e.g. BTEC)
Further information on the programme can be found here
Students can apply online at www.gs.com/careers with their CV and a 300 word motivational statement
---
Immersive Career Experiences
For Ages 12-18
We wish you a very happy new year and hope that you enjoyed the holidays!

We are delighted to announce the launch of our Spring Term career experience programmes, which are available for students to book onto now.

Following hundreds of requests from teachers and students, we have now launched programmes in Marketing, Public Relations, Entrepreneurship and Filmmaking.

On our programmes, industry professionals take ambitious young minds on an immersive journey through some of the most sought-after careers in the world: Investment Banking, Law, Medicine, Engineering and many more. This term's programmes will take place at UCL and the University of Manchester.
Immersive Career Experiences For Ages 15-18
Immersive Career Experiences For Ages 12-14
Flagship Summer Internships 2020
The Full Spring Term Schedule can be downloaded here
---
Cabin Crew, Bristol Airport, Summer 2020
At TUI Airways, we are passionate about creating an on-board holiday experience that is effortless, memorable and unique. We don't just safely fly our customers to their destination; we put our customers at the heart of everything we do to provide a great start and end to their holiday.
What We Are Looking For:
Confidence, a sense of fun and a passion for delivering excellent customer service
Exceptional communication and presentation skills to engage customers and colleagues
The ability to plan and organise but still juggle priorities and "think on your feet" when necessary
Reliable with strong attention to detail
Energy, resilience and an appetite for hard work
A healthy drive to achieve sales targets (but never at the expense of a great customer experience)
A commitment to learning and continuous improvement
Please Note: If you've applied for a Cabin Crew position with us in the last 6 months then you'll be unable to submit an application for this position, this is monitored by our Recruitment Team.
---
Opportunities are at the heart of a career with PwC. Our purpose is to build trust in society and solve important problems for our clients, helping them tackle business challenges and improving how they work.
At PwC, you can expect to be part of a stimulating environment working on challenging projects where you'll have access to a world of opportunity and experiences.
---
Many of our students tell us that they picked UCA because "it felt right" and there's no better to way to get a feel for something than to experience it first hand.

At our Open Days you'll take a tour of the facilities, meet our staff, hear all about the courses and talk to current students who'll give you all the information you need to make an informed decision.
Our Ambassadors are all current students so feel free to ask them what it's like to study here. They wear orange so you shouldn't miss them!

Our Open Days get pretty busy, so it's best to book your place as soon as you can.
We look forward to meeting you soon,
The Open Day Team
University for the Creative Arts
---
Flattering isn't the word. You're going to blow your students' minds when you plant that little seed of Nestlé ambition. It's going to give them that extra boost of confidence that they deserve. After all, they're pretty special and you've seen something in them, but you know they just haven't found their cruising speed yet. Which is why you're here, after all.

Alright, so the scoop is this… We set up Nestlé Academy in 2011 to develop tomorrow's talent. Because we are all about the future, right now. The thing is, we've been around for 150 years and we've developed a global reputation as a company that never stops innovating. Ever heard of KitKat, Nescafé or Purina? Right, then.

But, you have to keep sourcing innovators if you want to keep that up. And that's what we do at the Academy. It's not a one-size-fits-all approach. Talent is diverse, which is why we offer a range of apprenticeships to cater to everyone from school leavers to those looking at degree qualifications. And then there's our graduate schemes, internships and 12-month placements: when it comes to fresh talent, we don't leave anything to chance.

It all adds up to a win-win situation. We keep on getting stronger and better and thrilling our customers all over the world; the Apprentices who join us develop careers they can be truly proud of. So, yep, that's about the size of it.

Have a look at our website and see for yourself the range of programmes we're offering. We'd love you to push a few future superstars our way, because we really think we've got a lot to offer them. Thanks for your time.
---
LifeSkills created with Barclays will be part of Creative Horizons 2020, which will take place on the 6th – 7th April 2020 in Central London*.

The two-day event will cover areas such as film, design, music, photography, advertising and many more. The workshop for 16-18 year olds is interactive, free and designed for young people who want to learn more about a career in the creative industry.

As part of the event, to help young people understand how different skills can support a creative career, LifeSkills will be delivering two sessions that focus on 'starting a business' and 'creativity and idea generation'.

Throughout Creative Horizons 2020, students will gain an understanding of the opportunities available within the creative industries, and receive helpful and practical tips on how to get started with their career. This is an exciting opportunity for 70 students to get involved in a different type of work experience. Students will have the chance to hear from professionals in the creative industries who will share their expertise, whilst taking part in practical workshops.

Next steps
Please do share the opportunity with any students you think may have an interest in the creative industry. For further information about the programme, how to register, the application process and example submissions from last year click here.
---
Degree Apprentice – Grow your career with Greencore
Are you finishing your studies and considering your next move? Perhaps you want to start earning a salary now rather than taking out student loans? Maybe you're already working but a fast track leadership programme appeals to you?

Whatever your circumstances, look no further – we can offer you a tasty career in food and give you an opportunity to grow your career with Greencore through our Degree Apprenticeship Programme!

If you're resilient, pragmatic and keen to focus on identifying and seizing opportunities, then we can provide a vibrant and welcoming workplace. We're looking for individuals who will strive for continual excellence in a fast-paced, fast growing environment.

Not only will you gain experience across our business whilst completing a funded CMI chartered degree, you will also have access to our Greencore colleague benefits. As part of your degree apprenticeship programme you will be supported with on the job training, mentoring and development opportunities to further your career in food.

Click below to find out more and apply now!
Become a Greencore Degree Apprentice
---
Make your mark. Make it fly.
Are you a team player?
Do you have a thirst for knowledge?
Are you full of passion and determined to make an impact?

Whether you're finishing your GCSEs or A-Levels, or simply looking for a new career in Engineering, IT or Business, an apprenticeship at Airbus will give you valuable hands-on industry experience along with professional qualifications. 70% of our Senior Management in the UK started out as an Apprentice so you'll truly have the ability to achieve extraordinary things, earn while you learn and pay no course fees while you do it.

At the forefront of innovation, Airbus is an international pioneer in the aerospace industry and a leader in designing, manufacturing and delivering aerospace products, services and solutions to customers on a global scale.

Every year we are lucky enough to have exceptional apprentices join us across many business areas and we now have a number of opportunities in:
Supply Chain Operations
Procurement
Customer Services Engineering
Digital and Technology Solutions
Business
Quality Engineering
Plant Engineering Manufacturing Aerospace
Plant Mechanical and Electrical
Craft Manufacturing Aero

Interested?
The application deadline is 1st March 2020 for a September 2020 start. As you can only submit one application, please take the time to decide which one of our exciting opportunities is right for you.

You're also welcome to join us at our Apprentice Open Day on Saturday 30th of November 2019, between 1.30pm and 4pm at the Airbus North Factory. For more information, visit www.airbus.com

Find out more about our application process and apply now
---
All About Aprenticeships- November Parents' Pack

The new November Parents Pack is here and includes: Degree apprenticeship open day checklist, Engineering apprenticeships explainer, Life as a Sky apprentice, House of Commons vlog and much more! Please share through your parents comms.
---
Applications for the Sutton Trust US Programme for Sixth Formers NOW OPEN
The Sutton Trust US Programme
What is it?
The Sutton Trust US Programme is designed to support students from state schools across the UK to explore US study and access leading universities.
It includes two residentials in the UK before all students spend a week in the US staying on campus at a leading US university and visiting a variety of other American universities.
An optional second year of the programme supports students to apply to US universities alongside their UCAS options.
In the past eight years, we have helped more than 400 British students get places and funding at top US universities.

The programme is founded and funded by the Sutton Trust, the UK's leading social mobility charity, and delivered in partnership with the Fulbright Commission, who are experts in helping UK students study in the US.
How much does it cost for students?
The programme is free for students. All costs are covered by the programme – including travel, food, accommodation, admissions test preparation and more.
Who are we looking for?
To be eligible to apply, students must:
Currently be in Year 12 in England and Wales, S5 in Scotland or Year 13 in Northern Ireland
Attend, and have always attended, a state-funded school or college i.e. non-fee paying
Not hold US citizenship
Be from a low or middle income family (generally, this will mean a household earning £45,000 or less)
Be interested in US culture and higher education
In addition, we are looking for students who:
Would be the first generation of their family to attend university
Have been eligible for Free School Meals
Attend a school or college with a below-average A Level or Higher point score and/or a low rate of progression into higher education
Have attended schools with a lower than average progression to higher education, or a higher than average proportion of students who qualify for Free School Meals
Live in a neighbourhood with a low rate of progression into higher education and/or a high level of socio-economic deprivation
Have excellent GCSEs or S4 qualifications. This means you have achieved at or close to the following: In England and Northern Ireland: at least eight GCSEs at grade A or 7 or above, or near this level. In Wales: at least eight GCSEs at grade A or above, or near this level. In Scotland: at least six B passes at National 5 or above, or near this level.
The more of these you meet, the more likely you are to get a place on the programme.
When is the deadline for students to apply?
Students must submit their application by 19 January 2020.
However, we strongly advise they get started earlier, as the application form requires some thinking!
Where can I find out more and apply?
There's lots more information on our website: https://us.suttontrust.com and the application form can also be found there.
---
UKSA's professional training launches long-term careers in the marine industry
UKSA is one of the world's leading maritime training providers and its waterfront base on the Isle of Wight is the perfect place to learn.

An RYA Centre of Excellence, the United Kingdom Sailing Academy (UKSA) offers a full range of professional maritime training which launches long-term careers in a growing industry.
Career training at UKSA is all-inclusive with no hidden extras. Living and eating on-site and enjoying the camaraderie that comes with the campus lifestyle. Students benefit from 1:1 mentoring, access to their careers network, realistic careers advice and help with CV's.

UKSA offer a number of exciting career pathways leading to employment:
Start your journey today and apply using the links below!
The Neilson Academy delivered by UKSA
Watersports Instructor Training
Superyacht Hospitality Training
Professional Yachtmaster Offshore
BTEC Level 3 in Sport & Physical Activities
---
At BT we use the power of communications to make a better world. We're always looking for the newest technology, so we can develop fresh innovation and connect people. We offer hundreds of roles for apprentices in all sorts of areas from Cyber Security to Software Programming and Finance. We're in different locations too – from Ipswich to Belfast – and lots of places in between!
We're the UK's number one investor in the technology sector, creating new possibilities like secure fingerprint technology for festival goers that enables our customers to register their credit card details against their finger veins. So, as an apprentice you'll be part of a cutting edge world. If you've got the dedication and passion why not transform your potential into an exciting career with us.
Applications now open for Apprenticeships
---
We are a major global player in our industry and take pride in always keeping sight of our clients' unique needs. With BDO you can pick up highly-regarded professional qualifications, while enjoying a permanent salaried career – all without the expense of funding higher education yourself.
Our Programme combines work experience with getting your professional qualifications; we want to ensure that we are equipping you for success.

View more

As businesses grow, so do the challenges they face. BDO's advisory services help our clients to meet these challenges at every stage of their life cycle.

View more
Business Services and Outsourcing

Business Services and Outsourcing supplies accounting, business advisory, outsourcing and compliance services to help clients navigate even the most challenging circumstances.

View more

Working in Audit means much more than just analysing numbers, we really get to know our clients by building close relationships with key individuals there in order to help them.

View more
Our job is to act as guides through the complex, ever-changing landscape of tax legislation, to help our clients get where they want to be by the most effective route.

View more

Technology Risk Assurance

BDO's Technology Risk Assurance services help our clients to ensure that their systems deliver the maximum business benefit, while minimising the inherent risks.

View more
---
Are you looking to progress in your career with an apprenticeship?
Find out why this could be perfect for you!

Grow, Evolve and Excel with an apprenticeship, taking you from
Team Member, to Manager and beyond!

Don't miss out – apply today!
Why Dixons Team Knowhow?
Discounts

Along with the Benefits package, there are extras to reward employees. Including discounts on products in-store which is only for colleagues.
Competitive Wage

Everyone deserves to benefit from the company's success! Wages increase throughout the apprenticeship to give something back for an employee's loyalty and hard work.
Lifestyle

Being driven and passionate doesn't have to mean being overworked. You will have access to benefits that help them balance workload and lifestyle.
Health and Wellbeing

A range of healthcare options, including eyecare vouchers and the Health Cash Plan which offers money back on essential areas of everyday health.
Fantastic Working Environment

Working in a positive atmosphere is essential. You'll have some great offices and an even better team to share this with who can support you throughout.
---
---
Are you finishing college in 2020?
Are you considering an apprenticeship?
Apprenticeships at IBM are all about picking up skills for the workplace and embarking on a long and successful career. We have your professional development in mind from the day you join us as a permanent employee.

At IBM we offer a range of level 3,4 and 6 apprenticeships, across the UK! You don't need to be studying technical A-Levels or equivalent to apply - at IBM we look for competencies such as communication, teamwork and adaptability.

From Degree Apprenticeships to Software Development, there's a role for everyone!
Check out all of our roles here
---
Border Force Apprentices
We are looking for a number of apprentices to join our Operational Delivery programme. But why join Border Force?
This apprenticeship offers you a fantastic opportunity to learn, earn and develop your skills. If successful, you will be joining over 280,000 people in the Operational Delivery Profession across Government who have the vital job of keeping the country running and make a real difference to people's lives.
Commitment; Discipline; Respect and Moral Courage are the values that drive Border Force staff forward to help us achieve our vision and this role gives you an opportunity to:
• Be in a position to positively affect some of the challenges facing our country today;
• Gain nationally recognised qualifications including a Level 3 Award in Operational Delivery;
• Develop a wide range of skills and experience that will prepare you for a career both inside and outside the Civil Service;
Click here to find out more and apply.
---

At British Gas, we do the right thing for our customers - and helping them to manage their energy consumption and save money is at the top of our agenda. That's why we're leading the roll-out of Smart Metering to our 12 million customers. Here's your chance to train as a Smart Energy Expert and come on an exciting new journey with us, helping people today and securing energy for tomorrow.

Smart Metering is probably new to you, so we'll provide you with outstanding training at one of our award-winning Learning Centres to give you the technical skills and knowledge you'll need. We'll also support you to successfully complete the Dual Fuel Smart Meter Installer Trailblazer Apprenticeship.

We have vacancies across London and Oxford. For our London vacancies - your salary will start at £14,186 rising to £20,186 after 27 weeks. Once fully fledged your salary will rise to £27,147. You can add further bonuses to each of these figures once you qualify. We also offer excellent benefits include pension, share save scheme and company discounts too.
To find out more or to apply, click the links below:
Sponsored Commercial Degree
Trainee Quantity Surveyor

Opportunities Nationwide
The UK needs 300,000 homes every year and Barratt is looking for the next generation of leaders to build them. If you're looking for a hands-on career in a growing industry without going to university full-time then our Sponsored Degree Programme is an exciting way to do it.
Quantity Surveyors are essential to building high-quality housing, working on-site and in the office to oversee the commercial side of homebuilding. Barratt is one of the biggest homebuilders in the UK and together with Sheffield Hallam University, we've designed two five-year courses that provide the right mix of hands-on experience and specialist teaching.
You'll be earning a full, competitive salary from day one and your tuition fees are fully paid. The programmes last five years and you'll leave with a degree, a wealth of invaluable on-site experience and a head start into leadership at Barratt, a FTSE 100 company.
We've got opportunities all over the country no matter what your experience is. Whether you're a school or college leaver, in the industry already or a career changer (especially from the Armed Forces), then we want to hear from you. We're looking for switched on and driven people who can bring fresh ideas to what we do.

Find out more about the role and working at Barratt at: barrattcareers.co.uk
---
STE(A)M Careers Fair 2019
Happy to announce that the Careers Fair on the 26 February was a huge success. The event saw 30 exhibitors coming and talking to the students about the enormous range of careers they could have in either Science, Technology, Engineering, Art or Maths.
Huge thanks to everyone involved in the planning and delivery of a really successful day!
---
Please take a moment to have a look at our Events & Opportunities board that lists lots of brilliant experiences, programmes, insight days and taster sessions for your students from leading institutions and organisations, such as:
The Sutton Trust
London School of Economics (LSE)
Accenture
Inner Temple (Becoming a Barrister)
University of Chester
PRIME Legal Work Experience
Newman University
Generate London
Fulbright Commission
EY
Cardiff University
University of South Wales
London Metropolitan University
...and more!
We update the board regularly with new opportunities, so please keep checking www.purepotential.org
---
Get to grips with an exciting future in engineering
Do you want to gain practical skills on-the-job? Do you want to learn how to help maintain and repair vehicles using different tools and equipment? And do you want to be paid to study at college and become a fully qualified engineer rather than come out of university with lots of student debt?
If the answer is yes, an apprenticeship at FirstGroup could be the ideal route for you. You'll earn a salary. You'll grow in confidence. You'll make new friends as part of our diverse team. And you'll develop your skills maintaining our vehicles, as we help millions of people every year to get to where they want to go on our buses, trains and coaches.
We offer a variety of 3 & 4-year engineering apprenticeships in Yorkshire and Eastern Counties:
Engineering
Business Admin
Operations
We offer a variety of 3 and 4 year apprenticeships.



I like everything about my job. It's always interesting. I'm always learning. There's always a new challenge and something different to do. I've never had a boring day here. Never!

Tina, Apprentice
---
The Lawyer Portal is excited to announce their new partnership with Vantage, a groundbreaking free platform which matches talented aspiring school students, from all backgrounds, to top law firms.

By signing up to Vantage, you will be showcased to some of the world's leading firms and given exclusive access to a variety of exciting opportunities including:
Law work experience
Open Days
Solicitor apprenticeships
Click here If you are interested in becoming a solicitor - firms across the UK are very keen to get in touch and showcase the amazing opportunities available to them now.
---
Whether you're a school leaver, a career changer, or just looking to enhance your existing skills, you're ready to transform your prospects. You're itching for the chance to do something more. You want work that matters, skills you can be proud of, and qualifications that will set you apart.
The good news is, with a competitive salary and paid tuition fees, it's all here for the taking in our apprenticeships at FCO Services, with programmes in:
• Finance
• Technical Engineering
• IT
• Procurement
• Logistics
• Accounting
• Business Administration
But who exactly are FCO Services? You may not know us yet, but our diverse and far-reaching organisation works with government-level customers to protect the UK's interests at home and overseas. We do that through a wide range of services, all delivered to the highest security standards, including construction, digital solutions, communications, logistics, and counter-eavesdropping.
Whichever programme you choose, you'll be part of that vital work. From day one, you'll be in the thick of it, making valued contributions to live projects that protect people, information and government buildings around the world. Plus, at the same time, you'll be supported to study for qualifications that range from NVQs to professional chartership, depending on your programme. It's insightful teaching, backed by satisfying, meaningful practical experience.
And the best part of all? As long as you're a British Citizen and you're 16 or over, our programmes are open to you. There's no age limit and most programmes don't ask for work experience, so if there's an area that fascinates you, it's yours to explore - and all with the benefits of a career in the Civil Service. So we think it's fair to say - your world just got bigger.

---
Do you want to build amazing websites?
The Training Room are welcoming applications from creative problem-solvers who are looking to launch an exciting new career in Web Development. The Training Room are working in partnership with with companies such CenturyLink, The GCI Group, AND.Digital, Taylor Made Computer Solutions and many more to offer entry level opportunities for successful graduates of The Training Room courses.
The Training Room are looking for passionately creative people looking to become React certified Web Developers and providing them with the training, support and platform to take their first steps in a new and exciting career.
Successful graduates will be awarded certification in:
CIW Foundations Associate
CIW Advanced HTML5 and CSS3 Specialist
CIW JavaScript Specialist
React (with Redux)
You could be certified in as little as 3 months, at which point you will also be supported for up to 3 years as you build experience in the industry.
Interested? Click Apply Here below to find out more about this incredible opportunity!
---
Hi,
Welcome to the home of the curious. A place for those who know that imagination, ingenuity and solution finding are what humans are made of. We offer life-changing careers and professional qualifications, for those who set no limits to their dreams and ambitions.
Thinking college or university might not be for you? But eager to keep learning and gain career-boosting qualifications? This is a chance to earn a real salary, while you learn. With real work and projects from the start. On a structured career path that means you can shape your own future.
Looking for a career full of challenges, learning and progression? Where you're free to create your own career path?
Discover more about careers with us at deloitte.co.uk/careers.
---
---
Loss Prevention Crime & Analytics Management European Graduate Programme

Open to discovering a new way?
Become the eyes and the ears that keep 385 million units of merchandise moving as efficiently as possible.

Who is TJX Europe?
You might not have heard of TJX Europe, but you've probably heard of our brands - TK Maxx and Homesense. We're part of the world's leading off-price apparel and home fashions retailer - TJX Companies, Inc. Last year, our annual revenue was over $35billion*. But we don't want to stop there. We're confident that we can continue to grow. Of course, we'll get there quicker by continuing to focus on Loss Prevention.

At TJX Europe we like to do things a little differently. As Loss Prevention touches every area of our business, we feel that graduates should understand every part of our business too.

Responsibility from the start
You'll start with a comprehensive induction and then continue to develop yourself through a series of workshops and training programmes. All of which will enable you to take on responsibility quickly.

You'll get hands-on practical experience rotating between different-sized stores and processing centers to really get a grip on our business.

You'll gain in-depth knowledge of Loss Prevention and how this fits into the broader business, including Supply Chain and e-Commerce.

There's also plenty of opportunities to take on different projects, work with a variety of colleagues from across the business and gain a whole range of skills.

Where can my career go?
To us, you become a valuable member of the team from the day you start. Once you complete the programme, you'll be equipped with all the skills and commercial understanding you'll need to move into the role that's right for you. There are many opportunities to move onwards and upwards within the business - and we will work with you to find a role that's right for you.

The skills you'll need
A degree in any discipline
Be a natural leader
Be a flexible thinker with an inquisitive mind; comfortable both in stores, processing centers, and the Head Office
Great at partnering with others and strong people skills
An eye for detail
Good analytical skills
The confidence to manage a large team
A passion for working in a fast-paced environment
A valid driving license would be helpful
Alongside the requirements listed above, if you have European language skills, particularly German or Polish, that would be great. If you've lived and worked in Europe outside of the UK then even better. In a business like ours, these are great assets to have.

Discover more and apply for our 2019 intake now.
*Fiscal year ending January 30, 2018
---
Operational Support Staff
Nationwide
Starting salary between £18,726 and £19,626 (includes additional allowance and unsocial hours) + excellent benefits
Keeping a prison running smoothly and safely takes many things. Good judgement, common sense and responsibility to name a few. Above all, though, it takes teamwork. And as part of our Operational Support team you'll be right at the
heart of it.
We're currently looking for individuals to join us in prisons across the UK. Working in a busy, professional environment, and operating on a shift-pattern that will include some night work, you'll support the day-to-day running of the establishment. Unlike our prison officers, you'll have relatively limited contact with prisoners themselves. Instead your role we see you involved in everything from patrol and gate duties to managing deliveries, supervising visitors, monitoring phone calls and CCTV.
In return you'll receive a good salary, Civil Service pension, season ticket loan
and many other benefits. So, if you're looking for an opportunity to be part of
a friendly team that has a big influence on the day to day operation of a prison, click 'Apply' now.
---
Find out why you should start a JTL apprenticeship today
JTL has helped thousands of people to improve their career prospects with an apprenticeship in building services engineering.
As a leading training provider with over 25 years' experience of successfully delivering electrical and plumbing apprenticeships in England and Wales, we are well placed to help you launch a rewarding lifelong career in the sector.
There's an increasing shortage of skilled tradespeople in the UK due to ageing of the workforce so there's plenty of demand for new talent with excellent potential earnings.
It takes between two and four years to become a fully qualified craftsperson working in specialist areas, such as electrical, plumbing and heating and engineering. Once qualified it is possible to earn good salaries in the region of £28k to £30k and higher*.
Apprenticeships are open to everyone aged 16 and above, from school leavers to career changers to full-time mums wanting to return to work. There are no specific qualifications, work experience or special skills required to apply.
In the run up to National Apprenticeship Week we decided to interview some of our current learners to find out why they chose to start an apprenticeship with JTL and to ask them what they love best about their apprenticeships.
We hope our film will help inspire you to be part of the bigger picture and apply for a JTL Apprenticeship today!
---
Help children achieve their potential
At the most important time in a child's life, you'll be focused on making sure they're looked after whilst also contributing to their early development.
On our apprenticeships, you'll learn a variety of skills: such as how to keep children safe, methods of play that promote development and how to build positive relationships with children.
Working with children can be a very rewarding career. If you're caring, patient and calm - the childcare industry could be a great fit for you.
CLICK HERE TO FIND OUT MORE CHILDCARE AND ALL OTHER APPRENTICESHIPS WITH YMCA
---
Apprenticeship opportunities with Balfour Beatty

As a Balfour Beatty apprentice, you won't just stand and watch - you'll contribute. In fact, you'll get immediately involved in some of the most serious, and seriously challenging, work in our industry.

You'll earn while you learn. You'll have the support of everyone from managers to ex-apprentices. And whether you're out on site or back in our office, you'll help us deliver projects that shape daily life for millions.

We have all kinds of business, technical and construction apprenticeships, and they're here for you to explore. Whatever future you want, start shaping it with us.
---
Free Lloyds Banking Group Apprenticeship Scheme:
Online Workshop for Years 10 - 13
As part of the School to Work Programme, Lloyds Banking Group have teamed up with Class Careers to give students an exclusive insight into the world of banking, and what it's really like to work with them.

Held in the comfort of your own classroom, your students will watch a short video about the Lloyds Banking Group apprenticeship scheme, before chatting directly with a current apprentice or graduate.

All the conversations are held online, on a one-to-one basis, giving your students the opportunity to ask whatever they like and get real, honest responses from one of the team.

This event is fully funded by Lloyds Banking Group, so there is no cost to schools and colleges.
Simple to set up - to participate, all your school or college needs is a computer room with internet access.
Who can join

This workshop is open to students in Years 10 - 13. The online workshop is open to all types of schools, sixth forms and colleges.
How it works

The workshop lasts for a total of 50 minutes. It will consist of a short video introduction by Lloyds Banking Group - which you will watch online, followed by a 30 minute one-to-one question and answer session. After watching the video, your students will need to go to the Class Careers website during your specified 30 minute chat slot.
---
Are you looking to kick start your career in Hospitality?
You could be joining one of McDonald's 1,250 restaurants
in the UK which serve millions of customers, create jobs and
provide opportunities to local people.
Don't miss out - apply today!
Why join McDonald's?
Earn over £6 per hour
You will earn over £6 per hour - which is much higher than the industry standard!
High Street Discounts
You will receive discounts at major high street retailers, if successfully recruited as an apprentice.
Career Progression
90% of McDonald's Business Managers started with them as Crew members.
Employee Scheme
You will receive free meals during your shift, and also receive discounts on selected McDonald's food.
Holiday Pay
You are entitled to receive pay for the days you have booked to take off of work.
---
Now you don't have to choose between starting your career or studying towards a degree. At Morrisons, we are giving
hard-working
school and college leavers the chance to have the best of both worlds.
Our Manufacturing Degree Apprenticeships allow you to work towards a degree while preparing for a brilliant management career within our unique food retail business.

Not only do we pay all your course fees for you, but you also get to work and earn a salary while you're studying - so money is never a concern.

Manufacturing
We're the UK's 2nd-largest fresh food manufacturer and that puts our manufacturing team right at the heart of our business. Along the way, you'll learn how to run production lines and lead production teams while getting to grips with a wide range of manufacturing equipment, processes and technologies.

Achieve a valuable degree
While you're working with us, you'll also be studying towards a Bsc (Hons) Management and Business at the University of Bradford.

Balancing work and a degree course will be challenging. But we'll offer you at least half a day leave a week to concentrate on your university studies.

And, in return for your hard work and determination, you'll gain full chartered membership of the CMI (Chartered Management Institute).

What you'll need to join us
We're looking for resilience, determination and good leadership skills, along with the flexibility to meet the changing needs of our business. You'll also need a minimum of 104 UCAS points (based on the new UCAS tariff or 260 based on the old tariffs).
---
Hospital work opportunity 16+
For the first time pre-med, midwifery and nursing scholars are being offered the opportunity to gain hands on hospital work experience which was previously open only to University medical students. This kind of work experience can transform a student's midwifery, nursing or med-school application.
Places are limited to 12 scholars per course.
More information can be found here
---
Free Lloyds Banking Group Apprenticeship Scheme:
Online Workshop for Years 10 - 13

As part of the School to Work Programme, Lloyds Banking Group have teamed up with Class Careers to give students an exclusive insight into the world of banking, and what it's really like to work with them.

Held in the comfort of your own classroom, your students will watch a short video about the Lloyds Banking Group apprenticeship scheme, before chatting directly with a current apprentice or graduate.

All the conversations are held online, on a one-to-one basis, giving your students the opportunity to ask whatever they like and get real, honest responses from one of the team.

This event is fully funded by Lloyds Banking Group, so there is no cost to schools and colleges.
Simple to set up - to participate, all your school or college needs is a computer room with internet access.
Who can join

This workshop is open to students in Years 10 - 13. The online workshop is open to all types of schools, sixth forms and colleges.
How it works

The workshop lasts for a total of 50 minutes. It will consist of a short video introduction by Lloyds Banking Group - which you will watch online, followed by a 30 minute one-to-one question and answer session. After watching the video, your students will need to go to the Class Careers website during your specified 30 minute chat slot.
---

BT Cyber Security Apprenticeships
---
Business Administration Apprentice
Work type: Apprenticeships
Location: UK
Categories: Investments​
---
---
---
KPMG360º- Apprenticeships- Apply here
---
Borderforce- Apprenticeships- Find out more here
---
---
Deloitte Apprenticeship- Audit & Assurance- apply here
Deliotte Careers- Find out more here
---
The Source- Nationwide Apprenticeships across a range of careers
---
University for the Creative Arts- Register Here
---
---
Investment 20/20- Current vacancies
---
Premed Projects- Medicine work experience days / Medical school application days
---
EY- UK careers programmes- Apply here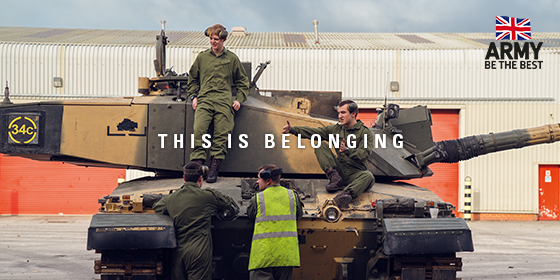 areerMap- Apprenticeships, School Lever Jobs, Courses, Early Careers
---
Digital Skills UK- Apply for courses here
---
Oyster- Gap & Responsible Travel specialists- Gap year travel, gap year programmes, volunteer work abroad
---